Church of Wells/YMBBA Ministries
Born in Zion lawsuit
http://www.kshb.com/dpp/news/local_news/investigations/misty-horner-wrongful-death-lawsuit-horners-want-new-trial-after-108m-ruling

Excerpt
Misty Horner wrongful death lawsuit: Horners want new trial after $108M ruling
02/15/2013
By: Melissa Yeager

LEE'S SUMMIT, Mo. - Gail and Darrell Mansfield won a $108 million judgment against the group they believe contributed to death of their daughter, Misty Horner. But six years after her death, Darrell and Gail Mansfield still struggle to make sense of what happened.
"You start questioning yourself. Why didn't I see this? Why couldn't I stop this before it's too late?" Darrell said.



The Mansfields describe Misty as strong-willed and tenacious, which is why Misty's conversion to teachings of John Horner still puzzles her parents to this day.
"She knew what she wanted, and she'd go do it. And I don't see how to take a strong person like that and break them down to where they're a total submissive person," Gail explained.
Darrell said looking back, he should have noticed a red flag at Caleb and Misty's wedding. Caleb's brother, John Horner, presided over the ceremony in June 2004.
"I mean (John) kept going on … I mean off the wall stuff that had nothing to do about marriage. He was talking about commitment and submissiveness," Darrell recalled.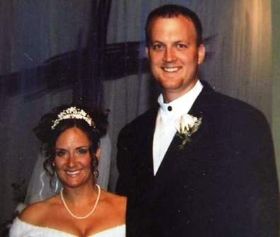 Misty announces she's pregnant
Misty's parents said throughout Caleb and Misty's marriage, they struggled to see their daughter on their own. At one point, they said Caleb would not allow Misty to enter her parents' home because the walls were painted white, which he felt meant there were demons inside. When Misty would visit, the family said they would have to sit on the back porch. Still, the Mansfields said they were excited to learn that they had a grandchild on the way. However, they were concerned when Misty told them she planned to give birth at home as Caleb wished.
"I said Miss -- I don't think that's a good idea," Gail said, remembering her conversation with Misty. "I said I almost died with Misty. I hemorrhaged. My daughter had a breeched birth. Plus, my oldest daughter lost a child."
Misty told her parents that John Horner's sisters had delivered all of their babies at home, and that they were midwives.

Police records also show that Misty contacted her sister, who works in the medical field, in mid-November 2006 to see if a doctor in her office could do an ultrasound to determine if the baby was in the normal birthing position. Her sister stated that Misty had asked Caleb if she could do the ultrasound, and Caleb told Misty she could not.
The sister also told police she told Misty to visit a doctor, but Misty told her she would be in trouble if she were caught doing this because of the Horners' beliefs.

Misty goes into labor
Thirty-two hours later, Misty called her childbirth instructor. That woman asked another instructor she knew to visit the Horner home.
In the police report, the instructor told Misty she thought the baby was not in the correct position, and it appeared she had meconium. The National Institutes of Health defines "meconium" as the baby's first feces and often a sign of long labor or a breeched birth. The doula told Misty to go to the hospital.
The police investigation shows that at this point, the Horners started getting ready to go to the hospital, and Misty put her clothes on. The instructor told police she discussed which hospital they should go to and offered to go with them. The report shows Caleb went to pray, then came back and told the instructor the couple had changed their mind.

Misty's parents' regrets
Misty's parents did make several attempts to get law enforcement involved, but to no avail.

"I will forever blame myself, but I had a Lee's Summit cop threatening my wife and I. 'You come back out here and I will call the police for trespassing. You do this you'll never be able to speak to your daughter again.' Maybe if I was more macho or something ... I could ... she'd be alive," said Misty's dad.
"So yeah .... I've got the guilt. And it'll never go away. Never," he said. 

Copyright 2013 Scripps Media, Inc.

News broadcast and read the rest here -  http://shar.es/ITdJi
Re: Born in Zion lawsuit
http://www.kansas.com/2012/12/17/2606268/lawsuit-blames-religious-group.html




Dec. 17, 2012

Lawsuit blames religious group for woman's death after stillbirth
Suit says Misty Mansfield was in labor for days and received inadequate medical care.
By KAREN DILLON
The Kansas City Star

A Kingsville, Mo., woman's parents want a jury to hold her partner and his religious group responsible for letting her die without medical help after unlicensed midwives allegedly cut her with dirty scissors to deliver a breech baby.
The details of Misty Mansfield's labor and then death 31 days later in 2007 are unfolding in a Jackson County civil trial that began last week and could go to the jury as early as Wednesday. In the middle of the trial, one of the midwives, Wendi Nield of Blue Springs, agreed Thursday to settle the case for $300,000, but she denies liability, according to court records.

Darrell and Gail Mansfield filed the wrongful-death lawsuit in 2009 on behalf of their daughter and grandchild Sydney Mansfield, who was stillborn after at least four days of labor. Defendants include Caleb Horner, a former Lee's Summit police officer, who assisted in the botched delivery. The lawsuit says he and Mansfield had a religious wedding ceremony but weren't legally married, and court documents use her maiden name.

Testimony and evidence in the wrongful-death case allege that Mansfield was caught up in a religious group that prohibits medical care, instead relying on God to heal. The Mansfields' attorney, Daniel Thomas of the Humphrey, Farrington & McClain law firm, declined to comment while the trial is ongoing. The Mansfields are suing Caleb Horner and his brother John Horner, who are representing themselves at the trial. Other defendants are alleged midwife Amber Leathers of El Dorado Springs, Mo.; Carol Balizet, an author who promotes faith healing and home births; and three ministries in Texas and Colorado.
The lawsuit alleges that Nield and Leathers told Mansfield that it was common and normal for a delivery to last four or five days. It accuses the defendants of ignoring "clear physical signs" that her baby was breech and then cutting her vagina with dirty household scissors. 

Sydney was stillborn on Dec. 6, 2006. The defendants then failed to adequately help Mansfield or give her information that would let her make an informed decision about her health care, according to the lawsuit. The Horners also prevented family and friends from visiting her, the lawsuit says.
A month after the birth, Mansfield died when blood poisoning and infection reached her heart and uterus, according to the death certificate. A friend told The Star in January that members of Mansfield's group spent several hours trying to raise her from the dead.

The Jackson County prosecutor at the time investigated her death but found there was not enough evidence to prove beyond a reasonable doubt that anyone had prevented Mansfield from seeking medical help.
Caleb Horner, who as a police officer was decorated for saving a person from suicide, was later fired by Lee's Summit. He filed a lawsuit in federal court in January alleging he was terminated because of his religious beliefs, but the case has been dismissed.

© 2012 Wichita Eagle and wire service sources. 
Re: Born in Zion lawsuit
More Born in Zion cases.


CULT DEATH: Mother rejects doctor to put trust in God

West Australian, May 12, 2001 By Kristen Watts

A MOTHER-of-five in an extreme Christian fundamentalist movement is dead and her newborn baby is in hospital after she refused medical treatment. The 31-year-old woman was following Born in Zion principles that destiny should be controlled by God alone when she refused help at the unassisted home birth of her fifth child five weeks ago. She died three weeks later. The baby was taken eventually to Princess Margaret Hospital where he is being treated for a stomach disorder. Police and Family and Children's Services are investigating. The Coroner has not handed down a finding on the woman's death but has told a member of the family that the woman would have been in excruciating pain for the three weeks after the birth when she refused medical attention. It is understood her body was disfigured as a result of the medical complications.

The Born in Zion principles are preached by Carol Balizet, the American founder of the Home of Zion Ministries in Tampa, Florida. The dead woman's mother said her daughter had appeared seriously ill straight after the birth. She said her daughter had experienced difficulty in passing the placenta and had apparently lost a lot of blood. The woman's condition failed to improve and it was extremely distressing that she had refused to see a doctor. "I asked (her daughter) what would happen if she died and she said it would be God's will and she was adamant," the woman's mother said.

The woman and her husband were brought up as Pentecostal Christians and married about 11 years ago. The family left the Church about five years ago when the woman and her husband became interested in the Born in Zion movement. Her husband said his wife was not happy with the experience she had when giving birth to her first two children in hospital and opted to have her third child at home under the care of a midwife. But the midwife did not arrive in time and the baby was born unassisted. The woman's husband said his wife felt that because the first three babies had been born without incident, she would be capable of having another child without the help of a midwife.

Before she became pregnant with the couple's fourth child, which was born at home without complications, she began to investigate the teachings of Ms Balizet. Ms Balizet has interpreted the Bible to mean that humans should not interfere with the will of God. She claims birth is a chance for a woman to have a close encounter with God and that no doctor should be allowed to participate in the process. She believes that God will heal people if they pray to Him and there is no need for humans to interfere by taking medicine. Her teachings have been linked to a sect in Attleboro, Massachusetts, which is under criminal investigation into the deaths of two sect children. Ms Balizet made two trips to Perth and the woman met her on both occasions. Soon after learning about the Zion movement, the woman decided to turn her back on medical treatment. She refused to immunise her children and decided they should be taught at home. Her husband said he had been sceptical about Born in Zion at first but gradually came to appreciate his wife's point of view. He never thought she would encounter any problems during childbirth. When she got sick he was sure that she would be healed.

http://www.thewest.com.au/20010512/news/state/tw-news-state-home-sto8458.html
Re: Born in Zion lawsuit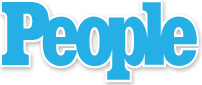 September 25, 2000  Vol. 54 No. 13

Protective Custody
By Thomas Fields-Meyer

 A Judge Orders a Pregnant Cult Member Confined for Her Baby's Safety



Expressionless, silent and more than eight months pregnant, Rebecca Corneau ignored the throng of reporters who greeted her arrival on Sept. 7 at the redbrick courthouse in Attleboro, Mass. The 32-year-old mother of three was reporting to juvenile court judge Kenneth Nasif-not as a defendant or witness but as an expectant mother. Demure and soft-spoken, she refused to answer Nasif's questions, saying only that the court had no jurisdiction over her. Afterward, as she was escorted outside the courtroom, a friend called out, "Good morning, Becky." She waved back and blew a kiss. 

Two weeks earlier, Nasif had ordered Corneau, a member of a tiny Christian sect that regards modern medicine as blasphemous, to submit to a prenatal exam. When she refused, Nasif took the extreme—perhaps unprecedented—step of ordering her confined until she submitted to a medical exam or the baby was born. "We're just trying to save a little kid here," says Bristol County D.A. Paul Walsh Jr., maintaining that two infants born to the group, including one of Corneau's, had already died because of their practices. "It's a case, not a grand cause."

Some would agree, arguing the life of the child overrides any other concern. For others, however, the move was a brazen violation of the mother's fundamental rights. "Are we going to start incarcerating pregnant women who drink and smoke and don't wear seat belts?" asks Andrea Mullin, president of the Massachusetts chapter of the National Organization for Women. "I don't like [Corneau's] choices, but they are her choices." Even Judge Nasif himself admits the legal argument is problematic. "It's difficult from a technical legal point of view to go one way or another," he says. "But from a moral point of view, I have no problem deciding a case of this nature." 

The case began last fall, when a former cult member, Dennis Mingo, 36, gave police entries from a cult diary that raised questions about the death of one of the group's babies. An investigation determined that in April 1999 10-month-old Samuel Robidoux, son of sect member Karen Robidoux, 24, and her husband, Jacques, 27, apparently died from starvation after they stopped giving him solid food. The child had been eating well, says Bob Pardon, 49, a local cult expert who studied diaries kept by group members. But after one adherent claimed to have had a revelation and insisted the child resume nursing, the mother complied. Sadly, the young woman, pregnant again, could not produce enough milk to sustain the child. 

Just as troubling was the fate of Rebecca Corneau's own son Jeremiah, who died the day he was born in August 1999. The boy's father, David Corneau, 32, reportedly told police the child "never had a breath of life...the Lord never gave it to him." Yet prosecutors—relying on evidence from a cult member's writing—say the baby was born alive and probably died because his lungs were not properly aspirated, a routine hospital procedure. "A basic mucus suction could have preyented his death," says Jonn Rego, the lawyer appointed to represent Corneau's unborn child. 

Shortly afterward the state took temporary custody of the sect's remaining 13 children, including Corneau's. One child told authorities the group had gone to a Maine state park with the bodies of the dead infants and tools for digging. But even using helicopters, search dogs and infrared equipment, police were unable to find any graves. And cult members offered no help. When a grand jury convened last April to investigate the deaths, group members refused to testify, and by June, eight had been jailed for contempt. 




In light of all that had gone on before, Nasif ruled that Rebecca Corneau's unborn child should be covered by the state's child-protection laws and appointed a guardian to monitor the health of Corneau and her baby. But when the guardian arrived at Corneau's home, Corneau refused to be examined or to discuss her pregnancy. On Aug. 31 Nasif ordered her confined to the Neil J. Houston House, a Boston facility that serves as a birthing center for prison inmates. There she awaits delivery with some of Boston's top obstetricians standing by to assist.

Experts say the sect, which lived frugally and supported itself primarily by doing masonry and chimney-sweeping jobs, has its roots in a Pasadena group called the Worldwide Church of God. In the late 1970s, Roland Robidoux, now 60, left the Church of God to start his own church in the suburbs south of Boston. When it disbanded, he moved to nearby Attleboro and with childhood friend Roger Daneau, also 60, started a Bible-study group that grew into a loose order with 40 followers. Most of those left in the organization are related to one or both of those men.

Following the writings of Carol Balizet, 67, head of a Florida sect called Home in Zion Ministries, they rejected organized law and medicine. Adhering at first to Robidoux's interpretation of scripture, the group came in time to rely on the revelations of its more insistent members. "The delusions of the most unstable member could be seen as God's word," says cult expert Pardon. 

It was Michelle Mingo, 35, who reported the revelation that God found Karen Robidoux to be vain and that, as spiritual penance, she should start breast-feeding her son again—though she was unable to lactate. According to diaries kept by sect members, they watched the child die, but did nothing to help. Says one entry: "He was obviously losing much weight and becoming much weaker." 

With two children dead, the state is expected to take Corneau's baby when it is born. Dennis Mingo recalls better days, when Corneau was a top high school student, studied marketing in college, and met her husband at a local cafe restaurant. "We all played cards, went to the movies, it was very family oriented," he says. She even quit her job to be with her kids. "I remember her as a good mother," he says. "But her idea of what's best for her kids has been skewed. It wasn't always like this." 

Thomas Fields-Meyer
Tom Duffy and Jennifer Longley in Attleboro 
Re: Born in Zion lawsuit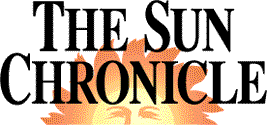 Rebecca Corneau expecting new child
September 13, 2001
BY DAVID LINTON / SUN CHRONICLE STAFF |

ATTLEBORO — Rebecca Corneau, the local religious sect member who gave birth in state custody amid controversy last year because she refused medical care, is believed to be pregnant again. The 33-year-old woman and her husband David, 34, would not answer whether she was pregnant during a trial Wednesday in Attleboro Juvenile Court regarding the custody of their youngest child. 

Her pregnancy last year ignited a storm of controversy that went all the way to the state Supreme Judicial Court. She gave birth to a daughter Oct. 16 while in a state medical facility and the state assumed custody of the child.

The Corneaus, members of an insular religious sect that rejects modern medical care, were deemed unfit parents in the wake of the deaths of two sect children including their son Jeremiah. They have four daughters ranging in ages from 11 months to 7 years. They have lost permanent custody to the three oldest children and are now fighting for custody of the youngest.

During the custody trial, the couple declined to answer questions from an attorney representing their youngest child regarding whether Rebecca Corneau was pregnant. " I asked her on the stand, but she wouldn't answer," said attorney John Rego. 

The couple also declined to answer questions from The Sun Chronicle as they left the court. Rebecca Corneau, who appeared visibly pregnant, repeatedly shielded her stomach with her sweater when approached by a Sun Chronicle photographer.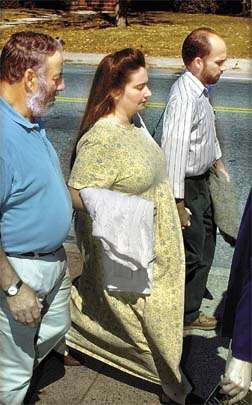 Custody trial are not open to the public. Judge Kenneth Nasif is expected to rule Oct. 4.

The couple lost custody of their children after an investigation by the state Department of Social Services, the Bristol County district attorney's office and city police into the deaths of two sect children including their infant son Jeremiah. The boy, authorities said, died during a home birth at the sect's house on Knight Avenue in August 1999. Another boy, Samuel Robidoux, was allegedly starved to death to fulfill a prophesy. His parents, sect leader Jacques Robidoux, 28, and his wife Karen, 25, were charged with murder last year and are in jail awaiting trial. No charges were filed against the Corneaus because there was no proof of a criminal act in Jeremiah's death, according to Bristol County District Attorney Paul Walsh.

While still under investigation Rebecca Corneau became pregnant and Walsh took legal action to protect the life of her unborn child in a controversial legal maneuver. Nasif ordered her to give birth at a state facility for pregnant inmates after she refused court-ordered medical and prenatal exams citing her religious beliefs. An appeal by a Boston attorney not connected to the case that went to the Supreme Judicial Court was rejected. The state's highest court ruled the attorney had no legal standing. 

Whether the district attorney's office will take any action now is unclear. When reached for comment Wednesday, a prosecutor handling the criminal case said he could not immediately comment on what action the district attorney's office would take. " At this point we don't have information that she's pregnant," said Assistant District Attorney David Frank. Rego said he did not know what legal action regarding Corneau's apparent pregnancy would be taken next. " Unfortunately," he said, " we're going to be down this road again." 

The Rev. Robert Pardon, a cult expert who is the court-appointed guardian to the couple's youngest daughter and who testified at the trial, said he recommended the couple lose custody of their youngest daughter. He said the couple has not tried to contact their daughter since she was born and did not submit to " exit counseling" or other requirements required by the state Department of Social Services to prove they are fit parents. A spokesman for DSS in Boston could not be reached for comment Wednesday. 

DAVID LINTON can be reached at 508-236-0338 or via e-mail at dlinton@thesunchronicle.com.
Re: Born in Zion lawsuit
"It was a journey embarked upon with the most noble of ideals, yet the ultimate suffering was endured by the youngest and most innocent of the lot. In retrospect, many of those involved are traumatized by the realization of the role they had in the starvation death of a baby."    
                                                  -- Attleboro Aftermath, New England Institute of Religious Research

Michelle and Dennis Mingo Leaving Court. (Roland Robidoux is behind Michelle) 


• In July 2002, Jacques Robidoux was convicted of First Degree Murder. He is now serving a life sentence without any possibility of parole. He appealed the conviction, which was upheld in June 2011. Because he couldn't convince the judges that believing in God means one is of diminished capacity or crazy.


Cris Yarborough, AP        Jacques Robidoux watched his son starve to death three days shy of his first birthday. 
Sept. 7, 2007    
BOSTON — After Jacques Robidoux was charged with murder in the starvation death of his infant son, he refused to be examined by a psychotherapist, citing his belief that modern medicine was one of Satan's "counterfeit systems." Robidoux, a leader of a religious sect, said he expected a miracle would save his 11-month-old son.
Now, Robidoux is appealing his murder conviction, claiming he was mentally ill and that his former lawyer should have used an insanity defense. The state Supreme Judicial Court is scheduled to hear Robidoux's appeal Friday. Robidoux is asking the high court to grant him a new trial or reduce his conviction from first-degree murder to assault and battery or manslaughter. (USAToday) 

• Karen Robidoux was charged with Second Degree Murder. She was convicted in January, 2004 of Assault and Battery and sentenced to time served. After several months as a resident in the Meadowhaven program, she graduated, and has moved out of state.

• Michelle Mingo was charged with Accessory Before the Fact. She pled guilty in February, 2004 and was sentenced to time served. She was divorced from Dennis Mingo during the trial.

• Dennis Mingo is living in the Fall River area and had custody of their five children.

• David and Rebecca Corneau accepted a deal for immunity from prosecution and eventually led investigators to a shared grave of two babies, buried in a wilderness park.

• Co-founder Roger Daneau, Karen Robidoux's father, died at the group's Attleboro home in March 2002.

• Founder Roland Robidoux died in May 2006. He was never charged with any crimes. 

Rev. Robert Pardon (executive director of the New England Institute of Religious Research) who studied the Robidoux group and conducted "exit counseling'' for Karen Robidoux and other cult members, holds Roland Robidoux responsible for Samuel's death and ruining the lives of Jacques and Karen Robidoux.
 
"It's unfortunate that he was not held accountable at the end of his life or to bear in public responsibility for what, I think, is total responsibility for what occurred to them. His son should not be in jail for the rest of his life. Roland was really responsible. He should have come forward during the trial or soon afterwards to take responsibility. But it's too late now."

http://www.neirr.org/attleboroaftermath.html

This is a conversation, an open dialogue, in the tradition of Free Speech. The purpose is to promote independent investigation, public debate and dialogue on cult and mind control issues critical to our social and individual well-being. Statements made reflect the writer's opinion. This forum acts to provide a space for electronic medium of information transfer, with the explicit understanding that each user will independently evaluate it and carefully make up his or her own mind as to its factual accuracy and usefulness. Independent individuals, organizations, authors, researchers, academicians and contributors may be exercising constitutional rights of petition, free speech, participation in government, or freedom of religion in researching, evaluating and freely discussing any matter. These discussions or statements may be constitutionally-protected opinions, speculation, allegations, satire, fiction, or religious beliefs or religious opinions of independent individuals, organizations or authors and as such, may or may not be factual.