Wells community members protest againt the Church of Wells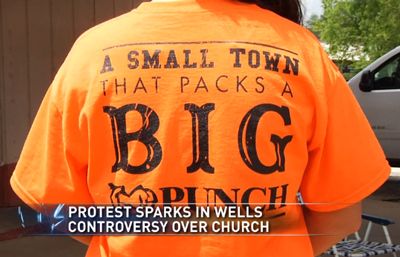 Click for video

Sunday, April 13, 2014

WELLS, TX (KETK) — The Wells community had their annual homecoming parade last Saturday, but things got a little out of hand.as members from the church of Wells were preaching during that parade. Some say members began to condemn young children to "hell." That didn't sit well with some of the community members and a fight broke out, injuring three church members.Wells residents said, they're fed up with the church and they want them to leave. They had a protest April 12th against the church.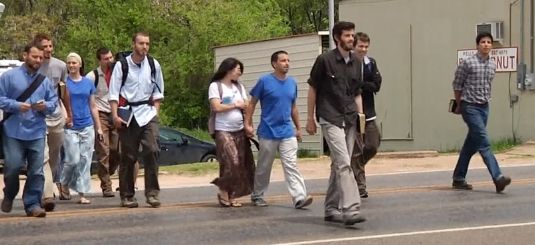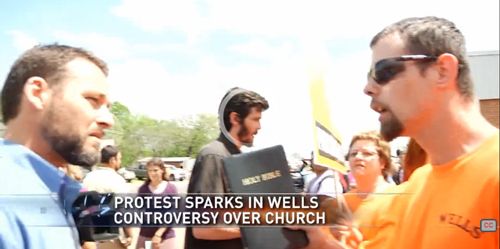 Matthew Bagnall, Kiama, Australia: "We weren't targeting your child. We were speaking to the adults and your child just happened to be there, Sir."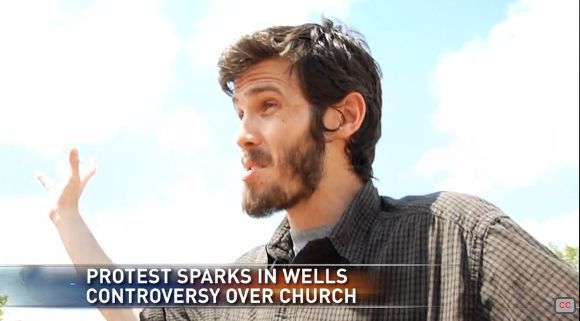 Sean Morris: "We didn't go up there to preach to children. We didn't, like, walk up to this child we don't know and say "You're going to Hell." We were opening proclaiming the gospel to all the multitude of the people that were there."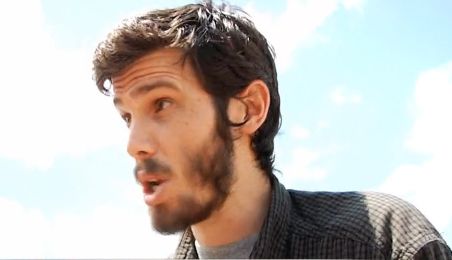 "And, at the age of the knowledge of Good and Evil, she needs to know she's going to Hell and she needs to know how to be Saved."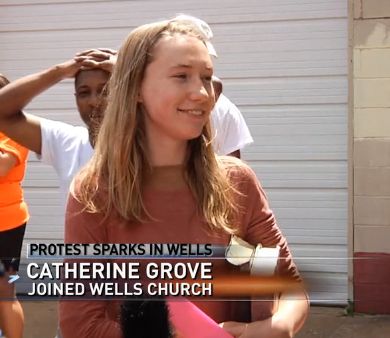 "You want to talk to Catherine, she's dead."
All photographs copyright KETKNBC. All rights reserved.